---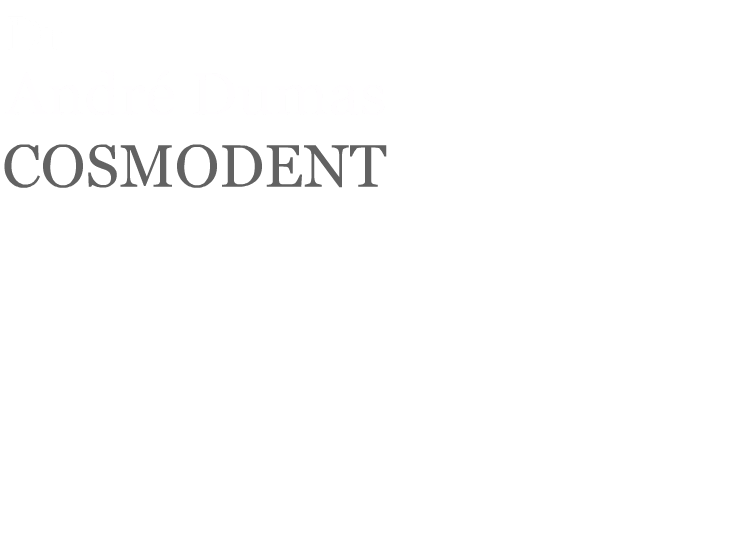 ---
Our mission
We strive to provide only the best dental care to all our patients. We use the best available material and techniques, to ensure healthy oral care. Our administration department deals with all questions and problems relating to financial implications regarding dentistry. All medical aid claims are handled with utmost care to ensure that our patients are taken care of.
Aesthetic & Prosthodontic Dentistry
B.Sc.(1)(Stell.) B.Ch.D.(Pret)
© Cosmodent • E-Webs Africa
Our services include:
Full Dental Evaluations
Oral Hygiene:
Scaling-and-Polishing, Oral Hygiene Instructions, Polishing of Metal Fillings, Fluoride Treatments etc
.


Periodontal treatments and surgery.
Prosthodontics:
Crown-and-Bridge work, Implants, Inlays, Onlays, Plastic- and Metal base Denture etc.
Aesthetic/Cosmetic Dentistry:

Veneers, Tooth-coloured fillings/replacement of old Amalgam fillings with more cosmetic Composite fillings.


The Practice is focused on Amalgamfree/Metalfree/Murcury-free Aestetic/Cosmetic Restorive procedures that will enhance your wellbeing.
Maxillo-Facial Surgery:

Wisdom teeth removal, Extractions, Apisectomies, Gingovectomies, Crown lengthening etc.


In-theatre treatments:

Sedation, General Anaesthetics, Wisdom Teeth, Children under age of 13yrs, extremely anxious patients etc.


Paediatric Dentistry:

Specialize in treatment of all dental needs to children from age of 12 months - child friendly.


Orthodontics:

Removable Appliance Therapy, Braces/Fixed Appliance therapy, Referrals to specialists etc.


Teeth-whitening:

Safe, non-harmful, quick, cost-effective, In-chair results within 30 minutes - up to 9 shades whiter.


Local Anaesthetics:

We strive to avoid the use of any drugs as far as possible and only use the Peri-press technique to be more user-friendly and
less invasive - LESS PAIN!


Endodontic:

Root Canal Treatments, Apisectomies, Re-do of Root canals, Abscess treatments etc. - NO Post-operative pain.


Feestructure:


Only Medical Aid Tariffs apply.

We claim directly, electronically from your Medical Aid - NO upfront payments - less admin for you.

Contracted fees - The Practice is contracted to ALL Medical Schemes and only Medical Aid Rate apply - no hidden fees, no Co-payments.

Private Patients: Terms can be arranged for treatment 3- 6-,12- or 24 months to pay.

Patients on Medical Aids: Terms can be arranged for payments if your Medical Aid/Savings are depleted.

Credit- / Debit card facilities available.

Account payment terms available for private patients - Terms and Conditions apply